Acara Penghargaan Game New York tahun ke-10 menjadi acara yang siar secara digital pertama sejak diselenggarakan. Penghargaan Game New York diekspos kepada audiens yang lebih besar daripada sebelumnya. Hal ini tentunya mengingat acara terselenggara secara online. Hal ini memberi dampak dengan meningkatnya jumlah penonton, sama halnya seperti The Game Awards yang juga mengalami peningkatan jumlah penonton.
Bagi kalian yang belum tahu, The New York Game Awards diselenggarakan oleh New York Video Game Critics Circle (NYVGCC). Ini adalah sebuah organisasi nirlaba yang bekerja dengan beberapa komunitas yang ada di New York City.
Tetapi perlu kalian tahu bahwa Komunitas ini membantu memberikan kesempatan kepada siswa Bronx dan Lower East Side. Selain itu, mereka juga membiarkan orang tua merasakan sensasi VR.
Penghargaan Game Terbaik dengan Nama Big Apple Award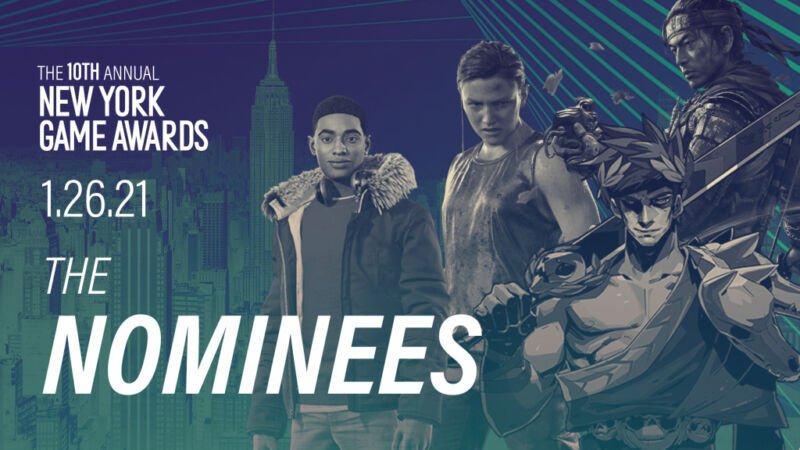 Jika pada acara The Game Awards kita mengenal istilah untuk game terbaik dengan Game of The Year, berbeda dengan acara yang satu ini. Dalam acara ini, game yang mendapatkan penghargaan terbaik kita kenal dengan sebutan Big Apple Award.
Banyak daftar nominasi tersebut terisi dengan nama game yang kita kenal, seperti Animal Crossing: New Horizons, Final Fantasy VII: Remake, dan Hades. Pemenang Penghargaan sebagai game terbaik yaitu Game of The Year juga masuk dalam nominasi.
Game of The Year tersebut yaitu The Last of Us Part II. Namun sayangnya mereka gagal menggandakan penghargaannya. Dan pemenang dari nominasi Big Apple Awards jatuh pada game yang berjudul Hades. Namun tidak hanya itu saja, juga ada nominasi lainnya yang bisa kalian lihat pada list berikut ini.
Daftar Nominasi Dan Pemenang New York 2021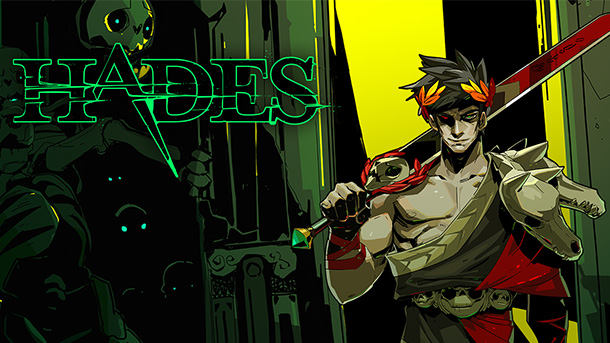 Big Apple Award For Best Game Of The Year
Animal Crossing: New Horizons
The Last of Us Part II
Final Fantasy VII: Remake
DOOM Eternal
Yakuza: Like A Dragon
Hades (WINNER)
Central Park Children's Zoo Award For Best Kids Game
Dreams
Animal Crossing: New Horizons (WINNER)
Moving Out
Good Job!
Drake Hollow
Sackboy: A Big Adventure
Astro's Playroom
A-Train Award For Best Mobile Game
Roundguard
Necrobarista
Creaks
Little Orpheus
Good Sudoku
Genshin Impact (WINNER)
Wide Ocean Big Jacket
Coney Island Dreamland Award For Best AR/VR Game
Half-Life: Alyx (WINNER)
Walking Dead: Saints & Sinners
Dreams
Paper Beast
Star Wars Squadrons
Off Broadway Award For Best Indie Game
Ori and the Will of the Wisps
The Longing: Patience
Hades (WINNER)
Fall Guys
Spiritfarer
Umurangi Generation
Tin Pan Alley Award For Best Music In A Game
Animal Crossing: New Horizons
Final Fantasy VII: Remake
The Last of Us Part II
Teenage Blob
Hades (WINNER)
Spider-Man: Miles Morales
Fuser
Ghost of Tsushima
Statue Of Liberty Award For Best World
Ghost of Tsushima (WINNER)
Assassin's Creed Valhalla
Final Fantasy VII: Remake
Microsoft Flight Simulator
Hades
Umarangi Generation
Demon's Souls
Cyberpunk 2077 (for PC)
Herman Melville Award For Best Writing
The Last of Us Part II
If Found
Assassin's Creed Valhalla
Hades (WINNER)
Spider-Man: Miles Morales
Cyberpunk 2077 (for PC)
Treachery in Beatdown City
Great White Way Award For Best Acting In A Game
Laura Bailey as Abby in The Last of Us Part II
Ashley Johnson as Ellie in The Last of Us Part II
Briana White as Aerith in Final Fantasy VII: Remake
August Black as Tyler Ronan in Tell Me Why
Logan Cunningham as Lord Hades / Poseidon / Achilles / Charon / The Storyteller / Asterius in Hades (WINNER)
Nadji Jeter as Miles Morales in Spider-Man: Miles Morales
Freedom Tower Award For Best Remake
Final Fantasy VII: Remake (WINNER)
Resident Evil 3
Mr. Driller: DrillLand
Black Mesa
Tony Hawk's Pro Skater 1+2
Demon's Souls
Captain Award For Best Esports Team
DAMWOM Gaming
San Francisco Shock
Red Bull OG CS:GO (WINNER)
Dallas Empire
TSM Valorant
Shea Stadium Award For Best Esports Event
Street Fighter League
Overwatch League (WINNER)
League of Legends Worlds
IEM Katowice
Mortal Kombat 11 Final Kombat
Knickerbocker Award For Best Games Journalism
Maddy Myers
Jason Schreier (WINNER)
Nicole Carpenter
Emanuel Maiberg
Kazuma Hashimoto
Claire L. Evans
Zoyander Street
Ewan Morgan
---
Nah itulah daftar 13 nominasi dalam acara New York 2021. Selamat untuk para pemenang dan semoga para penggemar game puas dengan beberapa pemenang. Namun ada yang menarik, game Hades telah berhasil memenangkan banyak penghargaan. Game ini juga hampir memenangkan semua kategori yang masuk nominasi.
Mungkin ada juga yang akan berbeda pendapat tentang pemenang penghargaan tersebut. Hanya saja semua tetap memiliki kebebasan dalam memilih daftar game terbaik versi mereka. Kalau game terbaik versi kalian apa saja? Kalian bisa tuliskan game terbaik versi kalian pada kolom komentar.
Kunjungi terus Dafunda Game untuk mendapatkan informasi game terupdate. Selain itu, kami juga memiliki beberapa tutorial, tips dan rekomendasi game keren lainnya.