Inilah lirik lagu 'Don't Look Back in Anger' (1995). Lagu hit karaokean milik grup beraliran Brit-Pop, Oasis.
Mengatakan band Oasis itu keren banget, itu bukanlah sekedar fanatisme sempit. Karena grup gawangan Noel dan Liam Gallagher ini memang gokil banget. Gak hanya sound musiknya yang gokil, namun juga seluruh lagunya memang enak didengar dan dinyanyikan.
Nah ketika kita sudah sampai ke rana lagu-lagu Oasis yang enak untuk kita nyanyikan atau bahasa kerennya, sing-along. Rata-rata dari kita akan langsung auto mengingat atau bahkan menyanyikan 'Wonderwall' (1995).
Gak salah sih memang, Karena memang lagu tersebut salah satu lagu sing-along banget. Tapi faktanya bukan lagu itu saja loh.
Don't Look Back in Anger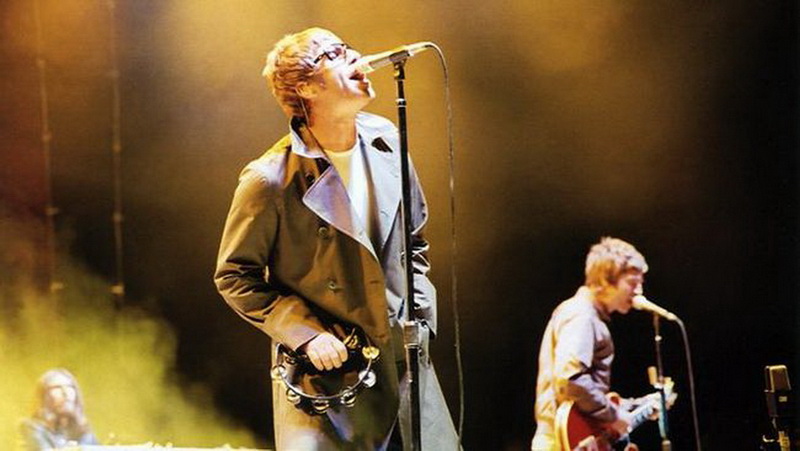 Ya benar sekali. 'Don't Look Back in Anger' jugalah lagu sing-along terkenal dari Oasis. Sama-sama ada di album yang sama seperti 'Wonderwall,' (What's the Story) Morning Glory? (1995). Lagu karya dan juga dinyanyikan oleh Noel ini, kerap menjadi langganan ketika kita karaokean.
Atau bahkan, lagu ini juga kerap kita nyanyikan ketika kumpul-kumpul bareng teman. Istilahnya "gonjrengan bareng." Selain komposisi musiknya yang gokil banget. Lirik lagu 'Don't Look Back in Anger' pun juga gampang banget untuk kita nyanyikan.
Nah berdasarkan pernyataan tersebut. Yuk langsung kita gonjerengin lagi lagunya bareng-bareng melalui lirik lagu 'Don't Look Back in Anger' beirkut ini.
Lirik Lagu Don't Look Back in Anger
Verse 1:
Slip inside the eye of your mind
Don't you know you might find
A better place to play?
You said that you'd never been
But all the things that you've seen
Slowly fade away
Pre-Chorus:
So I start a revolution from my bed
'Cause you said the brains I had went to my head
Step outside, summertime's in bloom
Stand up beside the fireplace
Take that look from off your face
You ain't ever gonna burn my heart out
Chorus:
And so, Sally can wait
She knows it's too late as we're walking on by
Her soul slides away
But don't look back in anger, I heard you say
Verse 2:
Take me to the place where you go
Where nobody knows if it's night or day
Please don't put your life in the hands
Of a rock 'n' roll band
Who'll throw it all away
*balik ke pre-chorus*
*balik ke chorus*
Guitar Solo:
*balik ke chorus*

Outro chorus:
So, Sally can wait
She knows it's too late as she's walking on by
My soul slides away
But don't look back in anger, don't look back in anger
I heard you say
At least not today…