Lirik lagu 'Since You Been Gone' (1979) milik Rainbow. Lagunya menjadi soundtrack Guardians of the Galaxy Vol. 3 (2023).
Bagi kita-kita yang fanboy Marvel Cinematic Universe (MCU), pastinya sudah menyaksikan trailer terbaru dari Guardians of the Galaxy Vol. 3. Apa belum? Oke deh langsung gas simak nih guys!
Since You Been Gone
Nah seperti yang kamu dengar sendiri, trailer-nya seperti trailer film-film MCU lain dalam beberapa bulan belakangan, menyuguhkan lagu jadul sebagai soundtrack-nya.
Soundtrack trailer-nya tidak lain dan tidak bukan adalah lagu hit dari grup Rock 70an, Rainbow yang berjudul 'Since You Been Gone.' Lagu ini merupakan versi cover. Aslinya lagu ini dibawakan oleh vokalis bernama Russ Ballard di tahun 1976.
Makna Lirik Lagunya
Nah walau lagunya terdengar sangat upbeat, namun melansir Songfacts dan Genius, lirik 'Since You Been Gone' ini justru memiliki makna yang menyedihkan. Atau dengan kata lain, lagu patah hati.
Jadi pada dasarnya, lagu ini mengisahkan pria yang menjadi sedih, galau, tidak karu-karuan setelah pacar wanitanya meninggalkannya. Ia pun lantas tak henti-hentinya memikirkan si mantan.
Ia bahkan membaca kembali surat putusnya di bawah lampu jalan sembari berharap banget agar suatu saat ia bisa balik lagi dengan mantannya.
Gamora Akan Tewas?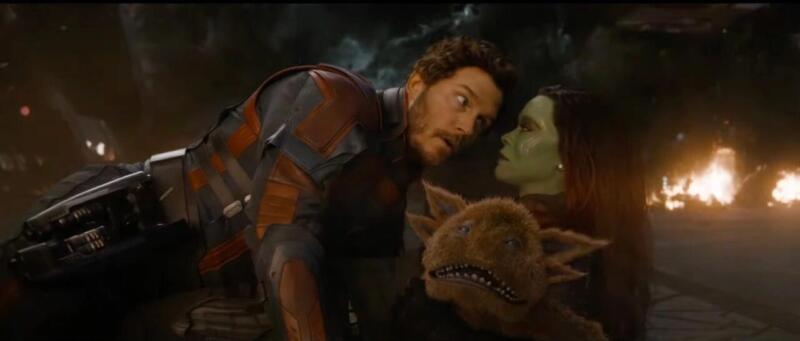 Nah melihat makna tersebut, Gunn yang pernah mengatakan kalau akan ada anggota GOTG formasi orisinil yang akan tewas, serta mengingat juga soundtrack MCU memang selalu disesuaikan atau memberikan KODE dari filmnya.
Maka gak heran jika gue berspekulasi kalau sosok yang nantinya akan tewas dalam film ini adalah kekasih Star-Lord (Chris Pratt), Gamora (Zoe Saldana). Secara kontinuitas naskahnya pun kalau kita pikir jugalah masuk akal.
Namun apakah prediksi tersebut nantinya benar adanya? Well, mari kita tunggu saja lagi hingga filmnya tayang pada tanggal 5 Mei 2023 mendatang.
Nah sekarang sembari menunggu perilisan filmnya, mari kita sekarang nyanyi-nyanyikan soundtrack-nya melalui lirik 'Since You Been Gone' berikut ini.
Lirik Since You've Been Gone
Verse 1
I get the same old dreams, same time every night
Fall to the ground and I wake up
So I get out of bed put on my shoes and in my head
Thoughts fly back to the break-up
Pre-Chorus 1
These four walls are closing in
Look at the fix you've put me in
Chorus
Since you been gone, since you been gone
I'm out of my head, can't take it
Could I be wrong, but since you been gone
You cast the spell so break it
Oh-oh-oh-oh, woh-oh-oh-oh, oh-oh-oh-oh
Since you been gone
Verse 2
So in the night, I stand, beneath the back street light
I read the words that you sent to me
I can take the afternoon
The night-time comes around too soon
You can't know what you mean to me
Pre-Chorus 2
Your poison letter, your telegram
Just goes to show you don't give a damn
*balik ke chorus*
*Solo Gitar*
Bridge
If you will come back, baby you know
You'll never do wrong
*balik ke chorus*
*Solo Gitar*
Outro Chorus / Fade-Out
Since you been gone, since you been gone
I'm out of my head can't take it
Since you been gone, since you been gone
I'm out of my head can't take it