Inilah lirik lagu 'One Moment in Time' (1988). Lagu yang dinyanyikan oleh Whitney Houston. Yang juga, menjadi lagu untuk Olimpiade.
Apabila kamu kelahiran setidaknya 1990. Pastinya kamu kala kecil sudah mendengarkan lagu milik Whitney Houston ini. Ya, 'One Moment in Time' adalah lagu yang dari perilisan perdananya pada tahun 1988 hingga awal-awal 90an, ngetop banget.
Salah satu alasannya karena lagunya menjadi lagu official dari perhelatan Olimpiade musim panas tahun 1988. Lagunya memang khusus dibuat untuk event ini. Jadi kala itu, lagunya tidak terdapat dalam album Houston manapun.
Liriknya Yang Sangat Membakar Semangat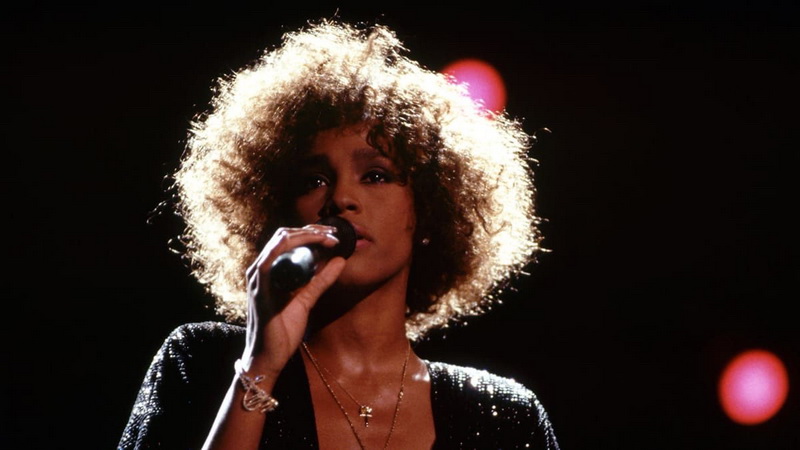 Walau demikian. Tetap saja lagunya sangatlah booming kala itu. Selain karena faktor vokal Houston yang gokil banget. Faktor lainnya juga dikarenakan lirik lagu 'One Moment in Time' yang sangat menginspirasi.
Bahkan tidak hanya menginspirasi, namun juga sukses membakar api semangat dalam diri kita. Dan kalau kita pikir memang wajar banget. Pasalnya sekali lagi lagu ini memang khusus untuk perhelatan pesta olahraga dunia.
Nah karena terkenal dan sangat menggugah jiwa dan raga. Maka, gak heran jika kemudian kitapun juga selalu bersemangat ketika ingin menyanyikan lagunya. Tapi ya pada saat yang sama, ketakutan juga sih. Karena bisa gue katakan, 'One Moment in Time' adalah salah satu lagu yang lumayan sulit.
Namun bukankah ini berarti lagunya bisa menjadi materi belajar nyanyi yang oke? Nah oleh karenanya, yuk mulai latih vokal kira dengan menyanyikan seluruh lirik lagu 'One Moment in Tie' berikut ini.
Lirik Lagu One Moment in Time
Verse 1:
Each day I live
I want to be
A day to give
The best of me
I'm only one
But not alone
My finest day
Is yet unknown
Verse 2:
I broke my heart
Fought every gain
To taste the sweet
I face the pain
I rise and fall
Yet through it all
This much remains
Chorus:
I want one moment in time
When I'm more than I thought I could be
When all of my dreams are a heartbeat away
And the answers are all up to me
Give me one moment in time
When I'm racing with destiny
Then in that one moment of time
I will feel
I will feel eternity
I've lived to be
The very best
I want it all
No time for less
I've laid the plans
Now lay the chance
Here in my hands
*balik ke chorus*
Bridge:
You're a winner for a lifetime
If you seize that one moment in time
Make it shine
*balik ke chorus*
Outro:
I will be
I will be
I will be free, yeah
I will be
I will be free….