Inilah lirik lagu 'Bejeweled.' Rilisan single kedua Taylor Swift dari album Midnights (2022).
Seperti kita ketahui, pada tanggal 21 Oktober, 2022 lalu. Taylor Swift merilis album ke-10, Midnights. Beserta dengan albumnya tersebut Swift juga merilis single jagoaan albumnya, 'Anti-Hero.'
Dan untuk pembahasan lirik lagu Anti-Hero sendiri sudah dirilis di Dafunda beberapa waktu yang lalu. Anyway, 4 hari setelah perilisan lagu tersebut. Taylor merilis single keduanya, 'Bejeweled.'
Video Klip Konsep Cinderella
Bisa kita katakan dan kalau kita perhatikan. Sepertinya untuk album Midnights ini. Taylor semakin mengedepankan aspek storytelling dalam lagunya. Hal ini tidak hanya terlihat dari lirik lagunya, namun juga video klip-nya.
Video klip 'Anti-Hero sukses membuktikan pernyataan tersebut. Bahkan saking jelasnya. Video klip lagu tersebut, baru-baru ini mengalami masalah. Spesifiknya video tersebut dianggap mengandung unsur fatphobia.' Yang alhasil, membuat Taylor dan timnya harus meng-edit videonya.
Tapi untungnya untuk video klip lagu 'Bejeweled' ini. Videonya tidaklah mengandung potensi kontroversi apapun sama sekali. Malah kalau kita lihat sangat unik dan keren banget. Pasalnya Taylor dalam video ini menerapkan konsep kisah dongeng klasik, Cinderella.
Menampilkan Nama-Nama Top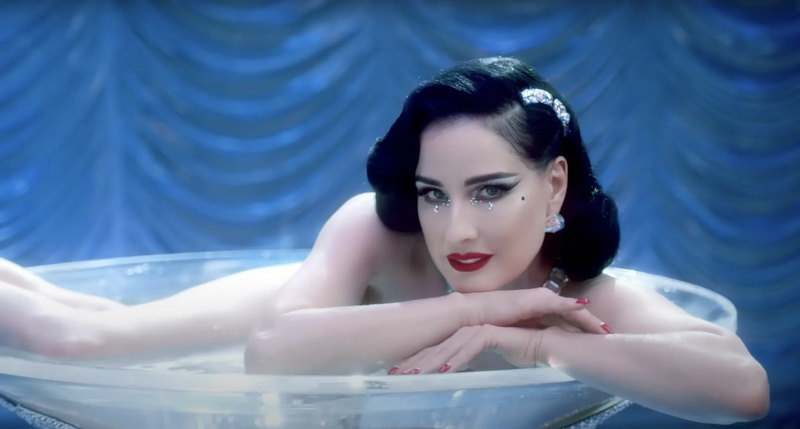 Selain konsepnya. Faktor lain yang membuat video klip-nya juga keren adalah dengan tampilnya soso-sosok selebriti top. Spesifiknya trio bersaudari sekaligus band, HAIM, artis make-up asal Inggris Pat McGrath, dan juga model top Dita Von Teese.
Dan ketika melihat video klip-nya yang ngejreng itu. Tak ayal, hal inipun membuat kita menjadi greget untuk ikut menyanyikan lagunya. Nah apabila demikian. Langsung saja deh kamu nyanyikan lagunya melalui lirik lagu 'Bejeweled' berikut ini.
Lirik Lagu Bejeweled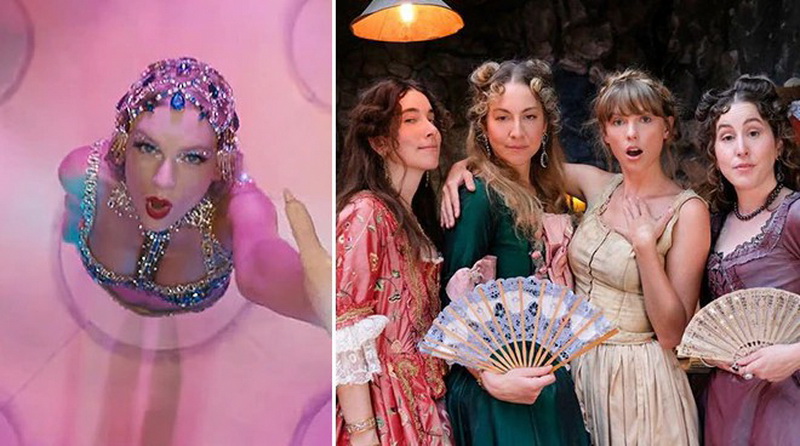 Baby love, I think I've been a little too kind
Didn't notice you walking all over my peace of mind
In the shoes I gave you as a present
Puttin' someone first only works when you're in their top five
And by the way, I'm going out tonight
Best believe I'm still bejeweled when I walk in the room
I can still make the whole place shimmer
And when I meet the band, they ask: Do you have a man?
I can still say: I don't remember
Familiarity breeds contempt, don't put me in the basement
When I want the penthouse of your heart
Diamonds in my eyes, I polish up real, I polish up real nice
Nice!
Baby boy, I think I've been too good of a girl (too good of a girl)
Did all the extra credit, then got graded on a curve
I think it's time to teach some lessons
I made you my world (huh?), have you heard? (Huh?)
I can reclaim the land
And I miss you (I miss you), but I miss sparkling (ah, hey)
Best believe I'm still bejeweled when I walk in the room
I can still make the whole place shimmer
And when I meet the band, they ask: Do you have a man?
I can still say: I don't remember
Familiarity breeds contempt, don't put me in the basement
When I want the penthouse of your heart
Diamonds in my eyes, I polish up real, I polish up real nice
Nice!
Sapphire tears on my face, sadness became my whole sky (sky)
But some guy said my aura's moonstone just 'cause he was high
I been dancin' all night, and you can try to change my mind
But you might have to wait in line
What's a girl gonna do? A diamond's gotta shine
Best believe I'm still bejeweled when I walk in the room
I can still make the whole place shimmer (shimmer)
And when I meet the band, they ask: Do you have a man?
I can still say: I don't remember
Familiarity breeds contempt, don't put me in the basement
When I want the penthouse of your heart
Diamonds in my eyes, I polish up real (nice), I polish up real nice
I been dancin' all night, and you can try to change my mind
But you might have to wait in line
What's a girl gonna do? What's a girl gonna do?
I polish up nice
Best believe I'm still bejeweled when I walk in the room
I can still make the whole place shimmer