Lirik 'Price Tag' (2011). Lagu hit besar dari solois wanita Inggris, Jessie J. Pasti masih ingat dong dengan lagunya ini?
Kalau menurut gue nih, tahun 2011 merupakan awal dekade 2010an yang sebenarnya di industri musik. Karena pada tahun inilah, kita mendengar banyak banget lagu-lagu yang pada akhirnya menjadi hit yang kita kenang hingga detik ini.
Nah salah satu lagu yang termasuk kategorinya tersebut adalah 'Price Tag' milik Jessie J.
Lirik Price Tag Sangat Ear-Catchy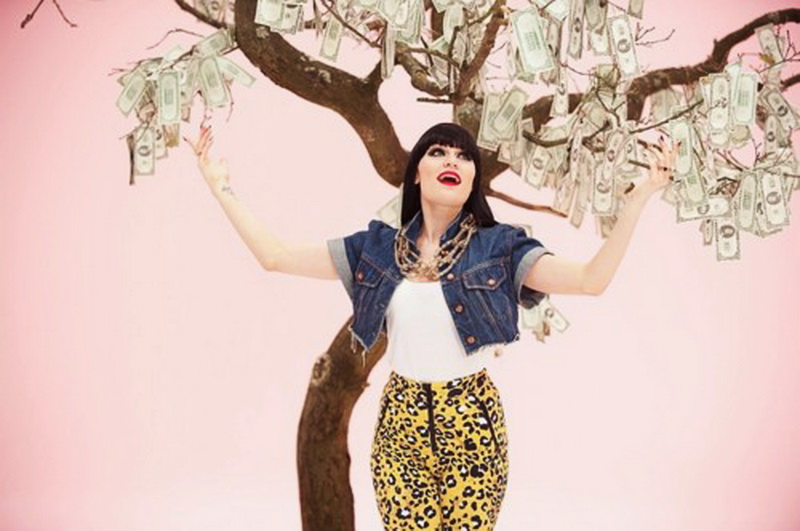 Selain memiliki komposisi Pop dan R&B yang sangat toxic di kedua telinga. Faktor utama lain yang membuat lagu ini menjadi begitu legendaris adalah lirik 'Price Tag' yang sangat ear-catchy.
"We don't need your money, money" yap begitulah lirik di bagian chorus-nya yang benar-benar langsung melekat di benak kita.
Seluruh aspek tersebut lantas diperkuat juga dengan vokal Jessie yang sangat santai, playful, tapi pada saat yang sama tetap keren. Oh ya, jangan lupakan juga dengan lirik-lirik rapping dari rapper top pada masanya, B.O.B.
Dengan seluruh penjelasan tersebut. Maka gak heran sekali lagi jika lagu ini masih begitu melekat dan tentunya dinyanyikan ketika karaokean bareng teman-teman atau pesta kantor.
Nah bagi kalian yang memang pada akhir pekan ini akan mengadakan sesi karaokean tersebut. Langsung saja nih kamu dengar dan hafalkan seluruh musik, cara bernyanyi, serta lirik 'Price Tag' berikut ini.
Lirik Price Tag
Intro Spoken: Jessie J
Okay, Coconut Man, Moonhead and Pea
You ready?
Verse 1
Seems like everybody's got a price
I wonder how they sleep at night
When the sale comes first and the truth comes second
Just stop for a minute and smile
Why is everybody so serious?
Acting so damn mysterious
Got shades on your eyes
And your heels so high that you can't even have a good time
Pre-Chorus
Everybody look to their left
Everybody look to their right
Can you feel that? Yeah
We're paying with love tonight
Chorus
It's not about the money, money, money
We don't need your money, money, money
We just wanna make the world dance
Forget about the price tag
Ain't about the, uh, cha-ching, cha-ching
Ain't about the, yeah, ba-bling, ba-bling
Wanna make the world dance
Forget about the price tag
Verse 2

We need to take it back in time
When music made us all unite
And it wasn't low blows and video hoes
Am I the only one getting tired?
Why is everybody so obsessed?
Money can't buy us happiness
Can we all slow down and enjoy right now?
Guarantee we'll be feeling alright
*balik ke pre-chorus*
*balik ke chorus*

Rap Verse
Yeah, yeah, well, keep the price tag and take the cash back
Just give me six strings (Six strings) and a half-stack (Half stack)
And you can, can keep the cars, leave me the garage
And all I, yes, all I need are keys and guitars
And guess what? In thirty seconds, I'm leaving to Mars
Yeah, we leaping across these undefeatable odds
It's like this, man, you can't put a price on a life
We do this for the love, so we fight and sacrifice every night
So we ain't gon' stumble and fall, never
Waiting to see this in the sign of defeat, uh-uh
So we gon' keep everyone moving their feet
So bring back the beat and then everyone sing
It's not about the money
*balik ke chorus (2x)*
Outro
(Ahh, ahh)
(Ahh, ahh)(Ahh, ahh) Yeah, yeah, whoa
(Ahh, ahh) Forget about the price tag, heh