Berikut adalah lirik lagu 'Bed of Roses' lagu romantis milik grup Rock legendaris, Bon Jovi.
Rilis melalui album kelima, Keep the Faith (1992). 'Bed of Roses' sukses mempertahankan nama sekaligus kepopuleran band asal New Jersey, AS, Bon Jovi. Mengapa gue katakan demikian?
Well, silahkan kamu ingat atau research bagaimana keadaan industri musik internasional pada tahun tersebut. Ya pada tahun ini, industri musik masih didominasi oleh band-band grunge seperti: Nirvana, Alice in Chains, Pearl Jam, dan sebagainya.
Selain itu pada tahun ini, genre EuroDance juga sedang naik-naiknya. Rival Bon Jovi, Guns N' Roses juga sedang gokil-gokilnya. Pokoknya tahun ini memang ketat banget. Makanya sekali lagi gue anggap kalau dengan perilisan album Kepp the Faith dan lagu ini, alhasil membuat posisi band ini masih oke saja.
Tampil Dalam Ms. Marvel Episode 3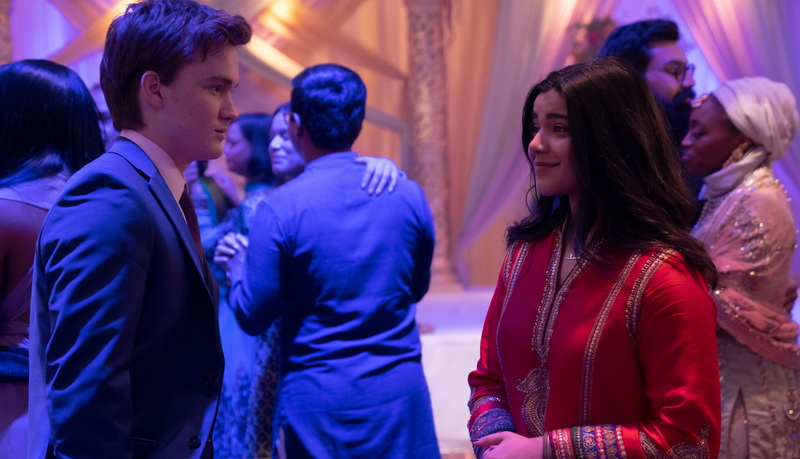 Dan posisi Jovi terlebih 'Bed of Roses' ini akan semakin kuat saja pada tahun 2022 ini. Pasalnya lagu ini muncul dalam salah satu adegan di episode 3 dari seri MCU Disney Plus, Ms. Marvel. Episodenya ini tayang pada tanggal 22 Juni, 2022 ini.
Pokoknya ya seperti "nasib" lagu-lagu jadul yang juga menjadi soundtrack film atau episode serial kebanyakan saat ini. Gue sih yakin banget kalau besok-besok nih, 'Bed of Roses' bakalan naik atau ngetop lagi di chart-chart lagu terutama, Spotify.
Nah berdasarkan pernyataan tersebut. Mari kita rayakan ulang lagu balada romantis keren ini, dengan menyanyikannya melalui lirik lagu 'Bed of Roses' Bon Jovi berikut ini.
Lirik Lagu Bed of Roses

Sitting here wasted and wounded at this old piano
Trying hard to capture the moment this morning I don't know
'Cause a bottle of Vodka is still lodged in my head
And some blonde gave me nightmares
I think that she's still in my bed
As I dream about movies they won't make of me when I'm dead

With an ironclad fist, I wake up and French kiss the morning
While some marching band keeps its own beat in my head while we're talking
About all of the things that I long to believe
About love and the truth and what you mean to me
And the truth is baby you're all that I need
Chorus:
I want to lay you down in a bed of roses
For tonight I sleep on a bed of nails
Oh I wanna be just as close as
The Holy Ghost is
And lay you down
On a bed of roses

Well I'm so far away, that each step that I take is on my way home
A king's ransom in dimes I'd given each night just to see through this payphone
Still I run out of time or it's hard to get through
Till the bird on the wire flies me back to you
I'll just close my eyes and whisper
Baby, blind love is true

*kembali ke chorus*
Bridge:
Well, this hotel bar hangover whiskey's gone dry
The barkeeper's wig's crooked
And she's giving me the eye
I might have said yeah
But I laughed so hard I think I died
Ooh yeah
*Solo gitar*

Now as you close your eyes know I'll be thinking about you
While my mistress she calls me
To stand in her spotlight again
Tonight, I won't be alone
But you know that don't mean I'm not lonely
I've got nothing to prove for it's you that I'd die to defend

*kembali ke chorus (2x)*