Sepasang poster baru telah dirilis untuk Godzilla: King of the Monsters. Poster yang terus membangun hype untuk pertarungan yang akan datang ketika Godzilla dan King Ghidorah bertempur untuk melihat siapa alfa sejati dari Kaiju Bumi.
Poster 3D resmi berfokus pada Ghidorah, naga berkepala tiga berhadapan dengan Godzilla di Capitol Hill dengan jet tempur Monarch yang bergabung.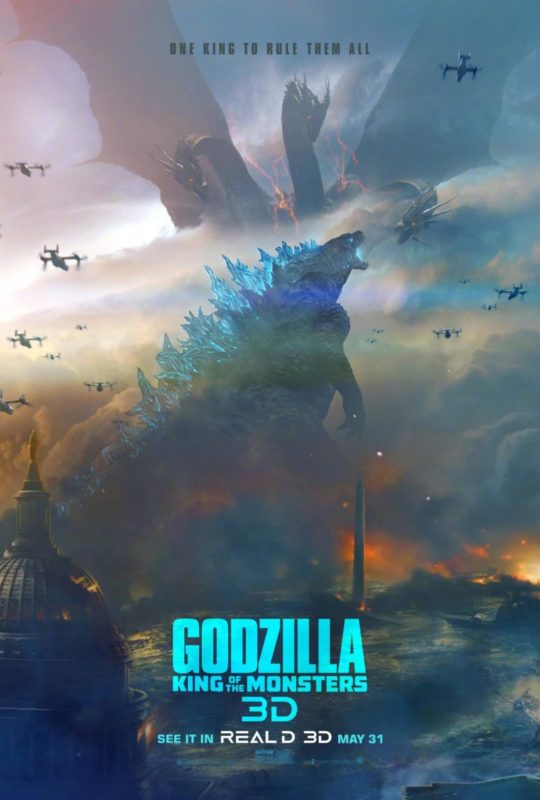 Di sini, kita melihat Ghidorah memegang perbedaan ukuran yang cukup mengesankan saat ia bersiap untuk melepaskan ledakan listriknya terhadap Godzilla. Godzilla juga bersiap untuk membalas dengan napas atom berwarna biru.
Poster IMAX memperlihatkan pertarungan yang sama, namun disini Ghidorah turun dari langit sementara Godzilla bersiap untuk tabrakan. Godzilla sekali lagi bersiap untuk pertarungan habis-habisan karena kita bisa melihat napas atomnya bersiap-siap untuk meledak juga.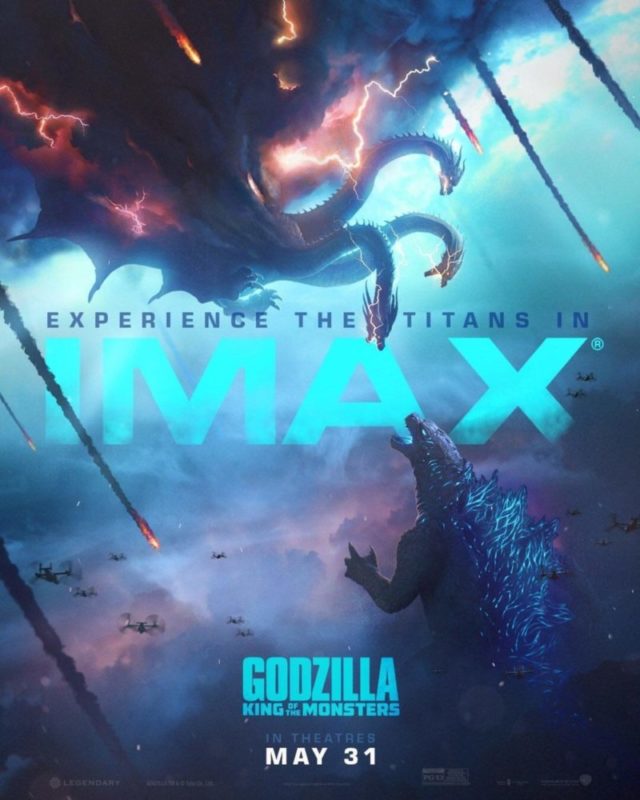 Godzilla kembali ke tim pertahanan Bumi setelah Godzilla 2014. Dia harus bersaing dengan binatang buas lainnya seperti Mothra dan Rodan untuk melihat siapa yang akan benar-benar memerintah MonsterVerse.
Disutradarai oleh Michael Dougherty, Godzilla: King of the Monsters dibintangi oleh Vera Farmiga, Ken Watanabe, Sally Hawkins, Kyle Chandler, Millie Bobby Brown, Bradley Whitford, Thomas Middleditch, Charles Dance, O'Shea Jackson Jr., Aisha Hinds dan Zhang Ziyi.
Film ini hadir di bioskop pada 31 Mei mendatang.