Inilah lirik lagu 'All Rise' (2001). Lagu yang sukses mempopulerkan boyband, Blue, pada awal dekade 2000an silam.
Layaknya seperti Westlife, N'Sync, dan Backstreet Boys, Blue juga merupakan grup boyband yang ngetop di awal dekade 2000an. Bahkan hingga detik ini, terlepas kita bukan fans musik boyband pun, pastinya tahu dengan grup ini.
Kalaupun gak tahu, pasti lagu hit-nya, 'All Rise,' sudah sering atau beberapa kali kamu dengar. Pasalnya 'All Rise' adalah rilisan lagu perdana yang sukses melejitkan grup asal London, Inggris ini.
Sangat Ngetop di Indonesia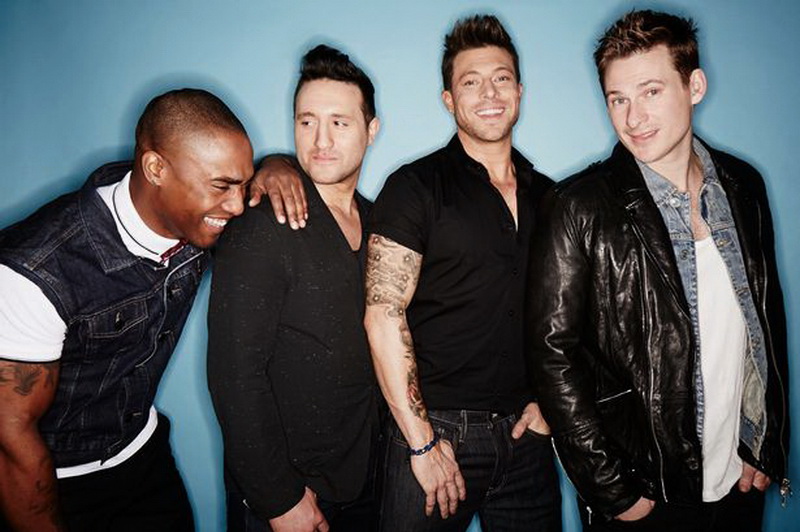 Gaung 'All Rise' faktanya juga sangat besar di negeri kita. Seperti yang telah gue katakan pada paragraf pembuka, pastinya kita semua pernah mendengarkan lagunya ini.
Alasan mengapa lagunya ini begitu booming, adalah komposisi musiknya yang menggabungkan unsur: Pop, R&B, dan sedikit Rap. Yang mana kombinasi genre ini, adalah kombinasi yang sangat ampuh untuk mencuri perhatian kedua telinga.
Nah karena komposisi musiknya yang seperti demikian, maka gak heran jika kitapun langsung bisa hafal dengan seluruh lirik lagu 'All Rise.' Bahkan bagian lirik nge-rap lagunya, juga bisa kita hafalkan dengan gampang. Ya hal ini, juga terfaktori oleh style rapping anggotanya, Simon Webbe yang sangat rhymy, flowy, dan santai.
Berdasarkan seluruh pernyataan tersebut, gak heran sekali lagi jika 'All Rise,' hingga kini menjadi salah satu lagu boyband terbaik sepanjang masa. Bahkan bisa kita katakan, lagu pop terbaik sepanjang masa.
Oleh karenanya, yuk langsung saja kita nostalgia lagi dengan menyanyikan kembali lagunya melalui lirik lagu 'All Rise' berikut ini.
Lirik Lagu All Rise
Intro:
Yo, yo
Yo, yo

Verse 1:
Your honour, please, gotta believe what I say
What I will tell, happened just the other day
I must confess, cause I've had about enough
I need your help, gotta make this here thing stop

Pre-Chorus:
Baby, I swear I'll tell the truth (Uh-huh)
About all the things we used to do (C'mon)
And if you thought you had me fooled
I'm telling you now, objection overruled (Here we go)
Oh baby
Chorus 1:
One for the money and the free rides
It's two for the lie that you denied
All rise, all rise (All rise)
Three for the calls you've been making
It's four for the times you've been faking
All rise (I'm gonna tell it to your face)
All rise (I rest my case)
Verse 2:
You're on the stand, with your back against the wall
Nowhere to run, and nobody you can call (Oh no)
I just can't wait, now the case is open wide
You'll try to pray, but the jury will decide
*balik ke pre-chorus*
*balik ke chorus 1*
Bridge Rap:
So step back, cause you don't know this cat
I know deep down that, you don't want me to react
I lay low, leaving all my options open
The decision of the jury has not been spoken
Step in my house, you find that your stuff has gone
But in reality, to whom does the stuff belong?
I bring you into court, to preach my order
And you know that you overstepped the border (Uh-huh)
*balik ke chorus 1*
Chorus 2:
One for the money (What'cha say) and the free rides
It's two for the (Can't you pay?) lie that you denied
All rise (What you've done)
All rise
Three for the calls (What'cha say) you've been making
It's four for the (Can't you pay?) times you've been faking
All rise (What you've done)
All rise (Where you've gone)
Outro Chorus:
One for the money and the free rides
It's two for the lie that you denied (Oh oh)
All rise (Oh oh)
(All rise)
All rise
Three for the calls you've been making
It's four for the times you've been faking (I said all rise)
All rise (I'm gonna tell it to your face)
All rise (I rest my case)